Horizon Property Management
Let us manage your Horizon Rental Property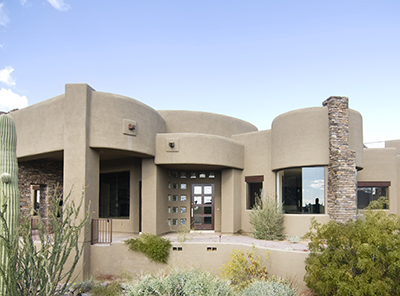 Having a successful rental property requires a lot of time, effort, experience and knowledge. We would like to take away the burden of managing your own property, but not take away your control. As with any successful business we are dedicated to earning your trust and respect.  
We are proud to offer the most complete and professional property management services available today. Our main goal is to protect and maximize the potential of your investment property and we provide all the services you need to make and keep your income property a success.
Ready to get started? Complete the form to the right and we will be in touch to discuss your property goals.
Start the Conversation
What sets us apart from other Horizon
Area Property Managers
---
We take pride in each property we rent, and will make sure each property is ready for the market within the earliest possible time frame and quality tenancy is there for your satisfaction. We are a 100% focused Property Management company, and don't seek out buyers or sellers, only owners wanting to rent out their realty investment. Listed below are a few reasons why our company is outstanding in our professionalism.
OUR UNIQUE QUALITIES

One of a very few companies in Horizon that are members of the National Association of Residential Property Managers (NARPM)
Both Dale and Lisa have acquired their TRLS (Texas Residential Leasing Specialist) and TRPM (Texas Residential Property Management) designations
Top of the line cloud based property management software
Centrally located office for easy access to any part of Horizon as well as vendors and showing specialists in various parts of the city
Percentage based commission depending on what your home will rent for and where it's located
Complete online application process that checks credit score with full credit report, criminal background, sex offender status, work history, rental history and eviction history
Monthly, easy to understand invoices emailed to you in a .pdf file. End of year statement with all totals emailed to you in January with a 1099 misc.
Professionally and complimentary taken marketing photos of all properties
Aggressive marketing throughout the internet including all military friendly websites
We pay all finder's fees to other REALTORS who bring us an applicant ready to sign a lease
Ability of tenants to pay rent through cash, E-bill, recurring allotment, online transactions, over the phone and drop off slot 24/7
24/7 service calls with super low repair costs by select vendors specializing in their expertise
Rents always paid out around the 12th of every month sent directly to your bank account, no checks, no mail, no trips to the bank
Most importantly, we don't charge owners any fees; no service fees, no leasing fees, no renewal fees. We base our pay on rent, when the owner gets rent we get paid, when the owner gets a prorated rent amount, we get a prorated commission amount, we don't make money unless the owner does
We are a client satisfaction oriented company, not a price oriented company!

FEES

Our fees are the LOWEST!!!, not only are our monthly fees low, there are no additional charges, when you get paid, we get paid and then it's only our stated percentage. We don't charge surcharges, we don't charge for a lease renewal, we don't charge for advertising, we don't charge for placing a tenant in the property. We cater to our individual owners/investors.

ADVERTISING

We are one of the very best if not the best at online advertisements, we do heavy advertising on almost every internet based rental search site available. We also market heavy on the military's own housing finder. The bulk of advertising today is done through advertising all over the internet, most of these sites are free and when our company can find a tenant through this avenue it is completely free to the owner.

TENANT SCREENING

We do our best to make sure that the tenant selected will take care of your home and pay the rent on time. We screen each prospective tenant prior to occupancy. Not only do we obtain a comprehensive back ground check on each individual, specifically checking for prior evictions, we also check with past landlords and verify employment prior to occupancy. We will run a full credit report on the head of household and go over the applicant's trade lines and any problems with the credit as well as the applicant's credit score. Experience shows that it is more important to be selective in choosing a tenant. In the long run you benefit because your tenant will probably stay longer and take better care of your investment.

MOVE-IN AND MOVE-OUT INSPECTIONS

Inspections of each unit are done before the new tenants move in. Small repairs that are needed are noted and are completed promptly, also any existing normal wear and tear is noted. When the tenant moves out another inspection is completed. Any repairs deemed to be the occupant's responsibility are completed and deducted from the tenant's security deposit. The property is then cleaned and painted, if necessary and made ready for the next renter.

RENTS

Tenants are informed the rent is due on the first of the month and delinquent after the third day. We make every reasonable attempt to cooperate with a good occupant to insure rental payment. We also give our tenants every way possible to pay their rent, either through bill pay, allotment, cashier's check, money order, online ach, phone ach, online debit or credit or simply walking into our office during working hours. Should an occupant become delinquent on the seventh day of the month, a 72 hour eviction notice would be given and turned in to the local Justice of the Peace according to Texas State Law.

REPAIRS

We offer the flexibility of using your choice of professionals or to use our licensed, bonded and insured team selected for responsiveness, quality of work and cost efficiency. Emergencies are handled on a 24 hour basis, and we may be contacted for any other problems during and after our normal working hours. Owners have a choice of handling repairs themselves or using any of the contractors they choose. If they have no preference we can suggest many skillful and licensed contractors to handle all your maintenance needs.

FINANCIAL SERVICES

Computer generated easy to understand monthly financial statements are prepared each month for you. Our services can include paying the monthly expense invoices for your property, if you choose us to. This can include mortgage payment, insurance payments, homeowner dues, real estate taxes etc. These payments are deducted from rents collected.

EVICTION ASSISTANCE

Should eviction become necessary, we can handle all the aspects of the court proceedings including tenant removal by a constable, there are no additional costs for eviction proceedings, only the court filing fee is charged to the owner.
Explore Horizon
---

Horizon City is a town in Texas with a population of just over 19,000. Horizon City is in El Paso County. Living in Horizon City offers residents a suburban feel and most residents own their homes. Many families and young professionals live in Horizon City. From historical sites to cultural attractions, explore the exhaustive list of all other local attractions in Horizon City.